Sign Up For Amazon Smile!
Altrusa Club of Dallas Foundation, Inc. will receive 0.5% of all eligible purchases if you select our organization and use the Amazon Smile web address when buying things.
1. Open a web browser and go to http://smile.amazon.com/
2. Enter 'Altrusa Dallas' into the search box:

3. Select the right Altrusa! The listing you select should display 'Incorporation Year 1976':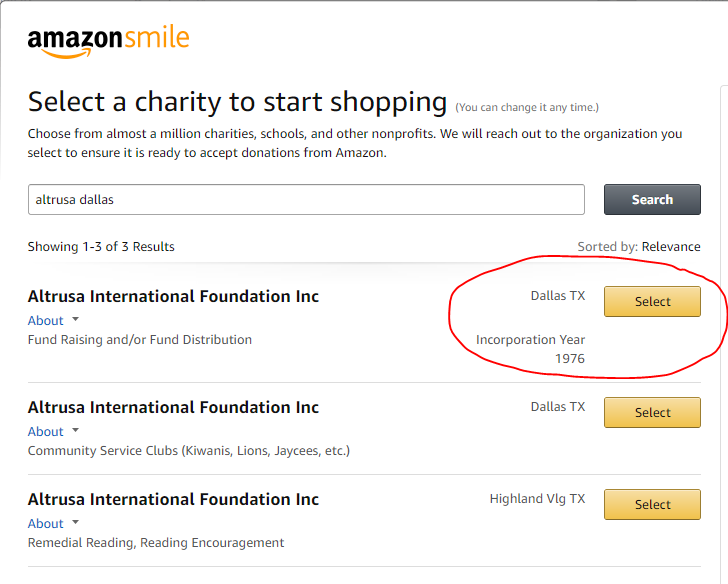 4. In the future when you shop at Amazon type http://smile.amazon.com/ into the web browser, or add the link to your bookmarks so you start on the Amazon Smile page before you buy anything. This step is very important!