Club 21
The Altrusa International Foundation established Club 21 in 1997 to support children and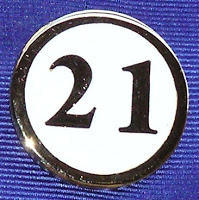 families who are living with HIV and AIDS. The name "Club 21" signifies the commitment to eradicating a 21st-century problem. Club 21 allows its members to extend a hand of help and hope to these children and their families. Since its inception, Club 21 has funded Safe Haven Camps for children with HIV/AIDS. Camp Safe Haven is free of charge to the children, and the entire staff of professionals and volunteers donate their time and service. Read more about
Camp Safe Haven
. Funding from Club 21 also sponsors the
Ghana Health Education Initiative
in Africa, which provides HIV/AIDS education to a population that badly needs it. The Altrusa Club of Dallas Foundation has set aside $210 to become a Club 21 club. A monetary donation will be made to the Club 21 Fund. Through an annual contribution of $21, individuals (membership in Altrusa is not required) can become a part of the International Foundation's effort to support children with HIV and AIDS. Each donor receives a special "21" pin.

Person to Person Fund
The Person-to-Person project is a longstanding one in our club. Its goal is simply to meet the immediate needs of a deserving person. In the past, we have gifted cochlear implants and eyeglasses, and we have given cash donations to help other people in their time of need. We never know who will receive the money when the club year begins, but somehow a needy person always seems to cross the path of one of our soft-hearted Altrusans, who is prepared to offer this one-time gift.
Scholarships
Each year, the club awards the following scholarships named for the our two members who served as Altrusa International President and for our longest surviving charter member:
Dr. Nina Fay Calhoun Scholarship for Nursing Studies
 – Dr. Nina Fay, a dermatologist, served as International President from 1941-45
Edith DeBusk Scholarship for Legal Studies
– Edith, a lawyer, served as International President from 1963-65
Leita Marsh Scholarship for Pharmaceutical Studies
– Leita, a pharmacist, was a charter member and a member for 67 years.
Texas Scottish Rite Hospital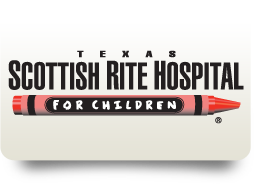 Texas Scottish Rite Hospital for Children
treats Texas children with orthopedic conditions, such as scoliosis, hip disorders, clubfoot, hand disorders, and limb length discrepancies, as well as certain related neurological disorders and learning disorders, such as dyslexia. Admission is open to Texas children from birth to 18 years of age. TSRHC strives to improve the care of children worldwide through innovative research and teaching programs, training physicians from around the world. TSRHC holds 19 patents and discovered the first gene associated with scoliosis. The club will donate $1,000 TSRHC for the hospital's dyslexia program. We will again decorate the Altrusa tree for the hospital's holiday celebration.